Download Game Command & Conquer : Red Alert 3 [Full RIP]
Red Alert 3 System Requirements for Windows XP:
Windows XP Service Pack 2 or higher
Any Intel Core Duo machine; (Single Core) Intel P4 2.2 GHz or better; AMD Athlon 2100+ or better
1 GB RAM
DirectX 9.0c compatible video card. NVIDIA GeForce 6800 or better, ATI Radeon X800 or Better
DirectX 9.0c compatible sound card
8X or faster DVD-Rom Drive
10 GB of free hard drive space, 12 GB for EA Link
For multiplayer games: 2 to 6 players with optional voice support, network or internet connection required. Cable, DSL or faster connection required.
Internet connection required for product activation.
Command and Conquer Red Alert 3 System Requirements for Windows Vista:
(32-bit version only, 64-bit is not supported)
Any Intel Core Duo machine; (Single Core) Intel Pentium 2.6 Ghz or better; AMD Athlon XP 2800+ or better

1 GB RAM

DirectX 9.0c compatible video card. NVIDIA GeForce 6800 or better, ATI Radeon X800 or Better

DirectX 9.0c compatible sound card (Note: For Creative Sound Blaster Audigy cards running under Windows Vista, Intel P4 2.6 GHz CPU or equivalent, or multi-core CPU, required)

8X or faster DVD-Rom Drive

10 GB of free hard drive space, 12 GB for EA Link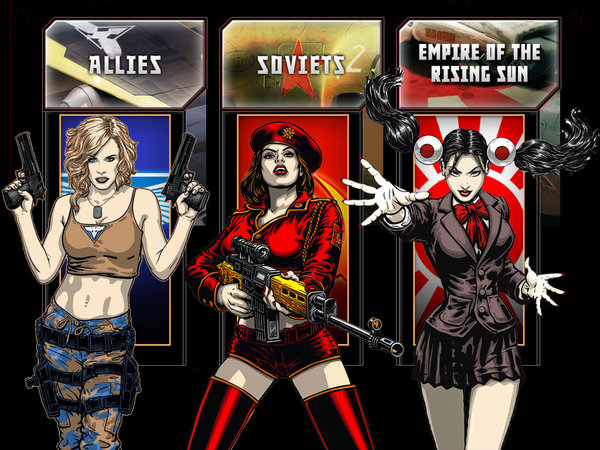 Rata-rata Per-Part 200MB 1-10. part11 40MB
part1
part2
part3
part4
part5
part6
part7
part8
part9
part10
part11
Serial Number : 

7GTK-FCHF-4DFN-M4DZ-URLD
ABOUT THE AUTHOR
Hello, semoga artikel yang ada pada blog ini bermanfaat bagi pembaca, dan jangan lupa untuk di share